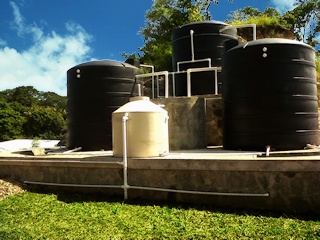 Sucrocentro provides solutions for various types of water contamination problems. We solve cases where water must be made potable or sufficiently decontaminated until it meets particular quality standards.
We have vast experience solving problems both urban and industrial in origin, as well as in low income/rural areas, with appropriate technologies.
The design of our processes is based on the optimal combination between the technical and economic factors of every specific case. We tailor them by utilizing both internationally recognized technologies as well as our own, developed through 20 years of experience in water treatment. We provide custom made solutions in the following fields:

Contact us at info@sucrocentro.com or by phone at (503) 2270-3812 and (503) 2270-7355 (telefax) to receive more information about our services!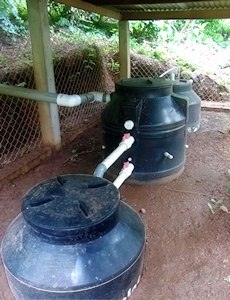 Standing out amongst all of our technologies is the HidroPur-SEPTIC CABAL System for individual houses or for groups of them. With it, we provide an integral solution for treating domestic wastewater, completely substituting the deficient and incomplete solution obtained with septic tanks. System Presentation (in Spanish).
Among other technologies, we also count with the HidroPur-SED System for water purification, and an intelligent well to extract fresh water from coastal areas, free of saline content.
Having initiated operations in San Salvador, El Salvador, we now provide our services to the entirety of the country. We are currently starting to expand our operations in the Central American region. We have more than 20 years of experience in the field of water treatment, and we have a long list of clients who are satisfied with our services.
Do not hestitate in contacting us to solve your water decontamination and purification needs!